Celebrate Earth Day by Cleaning Up the Freedom Island Coast on April 21
Via Scoop.it – Earth Island Institute Philippines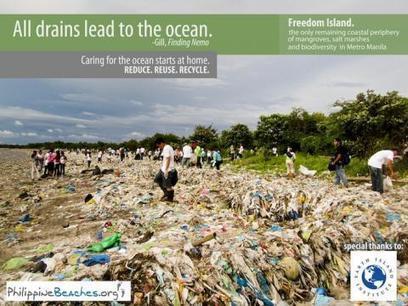 Mother Earth is the great provider of all our needs… Show our gratitude by giving something back.
On April 21, 2012; let us celebrate EARTH DAY by doing her a favor. Earth Island Institute Philippines, Save Freedom Island Movement, and other groups and individuals will conduct another big COASTAL CLEAN-UP at the Las Pinas-Paranaque Critical Habitat and Eco-Tourism Area (Freedom Island). It is the last remaining mangrove frontier in Metro Manila that provides sanctuary to more than 80 species of local and migratory birds. Its diverse ecosystem also caters different marine creatures that are important to the livelihood of local fisher folks. But it is continuously threatened by the garbage problem and the impending reclamation project.
Freedom Island needs YOU! We would appreciate if you could join us on this day.
Please confirm attendance at our Facebook Event Page: "Celebrate Earth Day by Cleaning Up the Freedom Island Coast"
http://www.facebook.com/events/308845649180998/
—————————————————-
Directions: To get to the site from Roxas Boulevard, drive straight to Coastal Road past the Uniwide Coastal Mall and the fish market. Just BEFORE the first toll gate to Cavite, take the first right and another right immediately (like an inverted U-turn) and follow the road until the gates.
—————————————————–
Related Link: Notes from the first big coastal clean-up at Freedom Island (COASTAL CLEAN-UP 9/11):
http://www.facebook.com/notes/save-dolphins/freeing-freedom-island-from-...
Via http://www.earthislandph.org