Pilot whale arrives at SeaWorld from Japan
Via Scoop.it – Earth Island Institute Philippines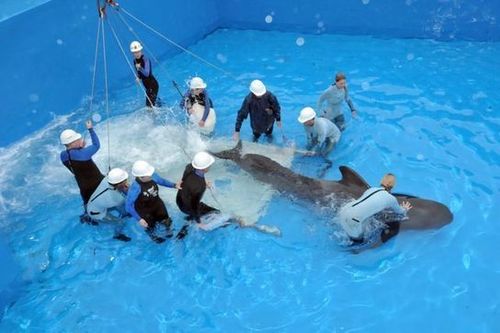 "A 10-year-old pilot whale arrived Monday at SeaWorld San Diego from Japan where it had been in a marine park since being stranded on a beach in 2004, SeaWorld officials announced Monday….
Because Argo has been in captivity, he is not considered a good risk to be returned to the ocean, SeaWorld San Diego officials said…"
-This is obviously a lame excuse to keep profiting from "stranded" or "rescued" cetaceans. Keeping them in captivity defies the very purpose of rescuing animals in need. We rescue not just to keep these animals alive but also to give them back their normal lives, that is, wild and free in the ocean. If they are really serious in rescuing whales and dolphins, there are ways to rehabilitate and prepare them to return home.