Judge says "dolphins are not in the wild anymore, THEY ARE NOW PETS!"
See on Scoop.it – Earth Island Institute Philippines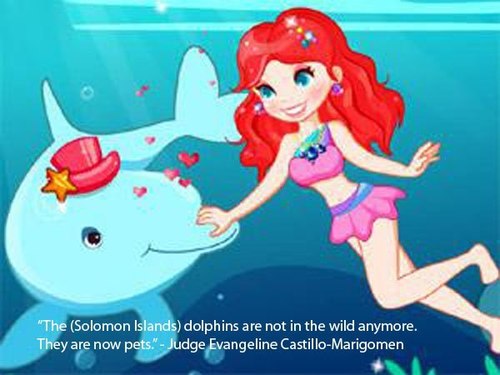 "Today I witnessed how 'GARAPAL' a judge can be. Judge Evangeline Castillo-Marigomen denied the extension of the TEPO on the dolphins. She said the dolphins are not in the wild anymore, THEY ARE NOW PETS!
Our lawyer told her it's "dangerous" to call them thus.
And she said dolphins are PROPERTIES of Resorts World. She just erased the decades-old advocacy of animal rights and welfare activists.
She's obviously ignorant of the Animal Welfare Law, the Conservation laws and the CITES agreements.
And for her, government agencies are infallible. They are the only ones who have the expertise even though one of the petitioners told her that no less than a BFAR top officer admitted that they did not have expertise on Marine Animals.
What a sad day indeed, for the dolphins, for animal rights and welfare advocates, for environmentalists and for Justice in general. :(("
-Datu Jamal Ashley Abbas
https://www.facebook.com/photo.php?fbid=10151218290164452&set=a.398379504451.172358.571329451&type=1&relevant_count=1&ref=nf