Society in new campaign against RWS dolphins
See on Scoop.it – Earth Island Institute Philippines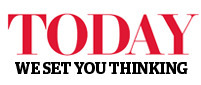 SINGAPORE – The Animal Concerns Research & Education Society (ACRES) yesterday launched a new video about the capture of wild dolphins as it continued its campaign against Resorts World Sentosa's (RWS) acquisition of 25 dolphins for its Marine Life Park – an effort the park dismissed as "online antics".
The initiative comes as the society's counterparts in the Philippines filed an appeal against a court's decision to lift an order on the export of the wild-caught dolphins to RWS.
ACRES, which also launched a portal yesterday – http://www.saddestdolphins.com – hopes to use public pressure to push RWS into releasing the Indo-Pacific bottlenose dolphins so that they can be rehabilitated and eventually released to their natural habitat in the Solomon Islands.
"Ultimately, Resorts World Sentosa relies on public support and public dollars in order to carry on its business. We feel that if the public starts to speak up on this issue and take direct action, Resorts World will eventually realise that this is not something that is profitable," ACRES Chief Executive Louis Ng said at a media conference yesterday.
In response, a Marine Life Park spokesperson said: "We have already spent considerable time educating ACRES on facts about our facility, animal care and intent, and we want to move on to the matters in hand … We urge ACRES to focus on areas where it can constructively contribute to marine conservation, rather than engage in online antics to encourage netizens to harass or heckle us and our Facebook fans."
The spokesperson also reiterated: "The import of all CITES protected wildlife into Singapore has to comply with the Convention on International Trade in Endangered Species of Wild Fauna and Flora (CITES) and standard international regulations … Bringing dolphins into the Marine Life Park is no exception."
ACRES said a motion for reconsideration was filed yesterday in the Philippines courts by the Earth Island Institute and the Philippine Animal Welfare Society, both from the Philippines. The parties also requested that the judge who lifted the temporary environment protection order be recused over her comments that "dolphins are pets".
Twenty-seven dolphins were captured from the Solomon Islands between 2008 and 2009 and sent to Malaysia and the Philippines for training while the Marine Life Park was under construction. Two of the dolphins died in 2010 from a bacterial infection.
See on http://www.todayonline.com